1. Esther Muchemi
The founder and CEO of Samchi Telecom made her investments early when she spent Ksh50,000 of her savings to establish a Safaricom outlet as one of the early adopters of the network's dealers.
Her friends laughed at her but Esther knew what she was doing, a time when sim cards cost as high as Ksh 2, 500.
She has been able to recoup the investment many times to build one of the leading telecom dealerships. Her investments now cut across many industries like microfinance, real estate and hospitality where she owns five-star hotels in Nairobi and Mombasa.
2. Jane Wanjiru Michuki
This high net worth lawyer has played her cards right at the Nairobi Securities Exchange.
Her 9.5 per cent stake in Britam is reported to be worth Ksh5.4 billion. The stake is owned through an investment vehicle where she has a 44.4 per cent stake.
The Managing Partner at Kimani & Michuki Advocates was also very instrumental during the listing of Equity Bank at the NSE and was handsomely compensated for it.
3. Sadhna Thakrar
She is the owner of Naiya Indian Fashions and also married to the CEO of WPP Scangroup Bharat Thakrar.
Bharat made his wife a co-owner of his stake in the listed firm which is reported to be well over Ksh2 billion. They collectively hold a 13.8 per cent stake in WWP Scangroup.
4. Jane Wangui Njuguna
Despite being the preferred life partner of Equity Bank CEO James Mwangi, she is said to own Ksh3.7 billion worth of shares at Equity Bank and Britam.
They both hold the single largest family fortune at the bank. Wangui, together with Equity Bank founder Peter Munga also run an investment vehicle called Filimbi Limited which is among the top shareholders of Britam.
Equity Bank Group CEO James Mwangi with his wife Jane Wangui Njuguna
5. Wacera Maina
Wacera enjoys her seat at the billionaires' table courtesy of her stake at the biggest betting platform in Kenya, Sportpesa.
Her 21 per cent loaf of bread is only set to expand even more if Sportpesa makes good its plan to trade at the NSE.
According to
Bloomberg
, the firm rakes in Ksh100 billion in revenues annually.
6. Dr Catherine Nyongesa
This first female radiation oncologist in Kenya is the CEO of Texas Cancer Centre in Nairobi.
She took a Ksh100 million loan to establish the hospital which seems to have paid off in folds as the facility is now valued at over Ksh1 billion.
When she is not at her office running the hospital, she is either coordinating the KNH Cancer Treatment Centre or teaching UoN medical students.
7. Mary Okello
The Makini Schools founder raked in nearly Ksh1 billion in 2018 after selling 71 a per cent of her school to a UK-based firm and another South African company.
History will remember her for being the first African Woman to become a Branch Manager at Barclays Bank in 1977.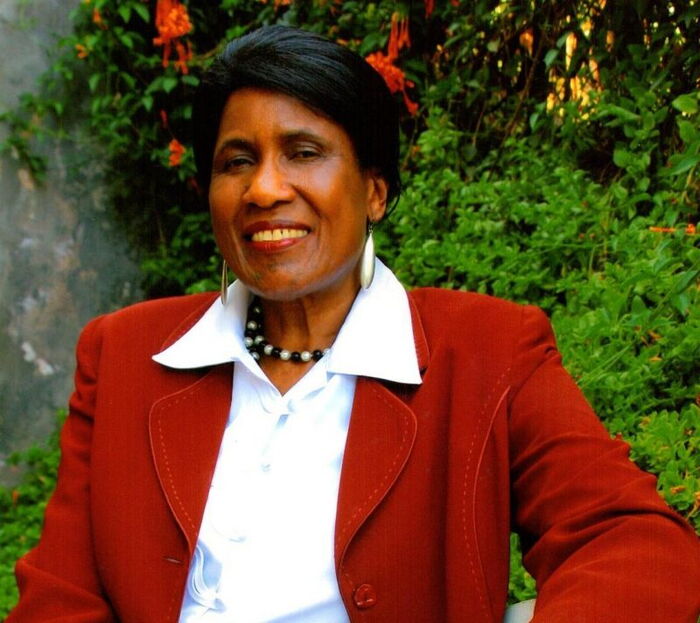 Makini Schools founder Mary Okello
8. Amarjeet Patel
She is enjoined as a co-owner of her husband's vast investments that are reported to be over Ksh3 billion.
The serial stock market investor, Baloobhai Patel, also owns the lavish Sankara Hotel in Westlands Nairobi.
His portfolio cuts across gas manufacturing, insurance and banking.
The two have the single largest stake in Carbacid the leading supplier of food grade carbon dioxide used for carbonated beverages.
9. Leah Wanjiku Muguku
A saying goes, it is better to have a 0.1 per cent of a million than 100 per cent of 1000.
True to this, Leah's 0.9 per cent stake at Equity Bank is worth an estimated Ksh1.2 billion.
The widow of the late Nelson Muguku also built the Ksh3 billion Waterfront mall at Karen, Nairobi County.
Nelson hatched his billions by supplying eggs to State House during President Jomo Kenyatta's tenure. Mzee was known to consume not less than two dozen eggs weekly.
10. Lucy Mwiti & Faith Mwikali
The two women were listed among the top taxpayers by KRA in 2017.
They are classified among Kenya's High Net Worth Individuals (HNWIs) whose annual income lies between Ksh350 million and Ksh1 billion.