200 feared dead after tunnel collapses at North Korean nuclear test site, Japanese TV claims
By
Katherine Lam
| Fox News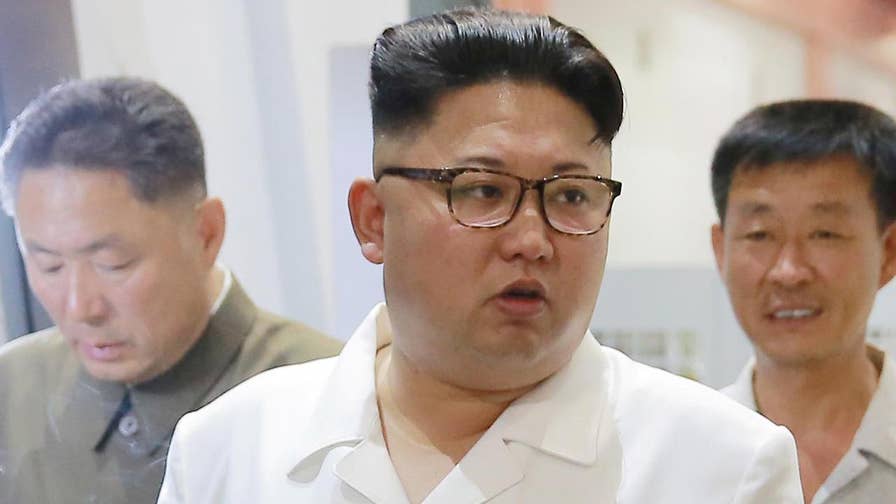 Reports of 'unusual' wartime preparations in North Korea

Greg Palkot reports on the alleged evacuation drills in the region.

About 200 people are feared dead in North Korea after underground tunnels at a nuclear test site that was feared to be unstable reportedly collapsed, crushing 100 people in the initial cave-in and 100 others when the tunnels again gave way on top of rescuers.
The collapse at the Punggye-ri test site on Oct. 10 occurred while people were doing construction on the underground tunnel, Japan's Asahi TVreported, citing a source in North Korea. The television station also said North Korea's sixth nuclear test on Sept. 3 most likely caused the tunnel to crumble and created serious damage in the region.

No officials have confirmed the Japanese TV station's claims, but experts have feared for more than a month that the test site was on the verge of crumbling since the nuclear blast. North Korea said it detonated a hydrogen bomb, calling it a "perfect success." It was the country's most powerful bomb tested to date and the blast was reportedly 10 times more powerful than the nuclear bomb that was dropped over Hiroshima at the end of World War II.



Japan Meteorological Agency's earthquake and tsunami observations division director Toshiyuki Matsumori speaks in front of a screen showing the seismic event that was indicated in North Korea and observed in Japan. (Reuters)

The test triggered a 6.3-magnitude earthquake that day and multiple tremors have been detected from the area since then. Satellite images obtained by 38 North, which specializes in North Korea issues, showed several landslides occurred after the Sept. 3 test. Also a possible "collapse chimney crater" was seen on Mount Mantap, possibly caused by the underground tests.


It's unclear if the mountain will collapse in the near future, but the report said there was "significant cracking" and "irreversible strain" on the land because of the nuclear test.

Some experts also said Mantap was suffering from "tired mountain syndrome" due to the stress on the ground, the Washington Post reported. Chinese scientists have also warned the mountain could collapse and release radiation. Radioactive xenon-133 was detected in South Korea after the test.