https://www.nation.co.ke/news/smuggled-kenya-south-africa/1056-5219594-b5tm3/index.html
SMUGGLED
An undercover reporter accompanies four Kenyans as they're smuggled from Nairobi to Johannesburg in search of better opportunities.
Beatrice Kangai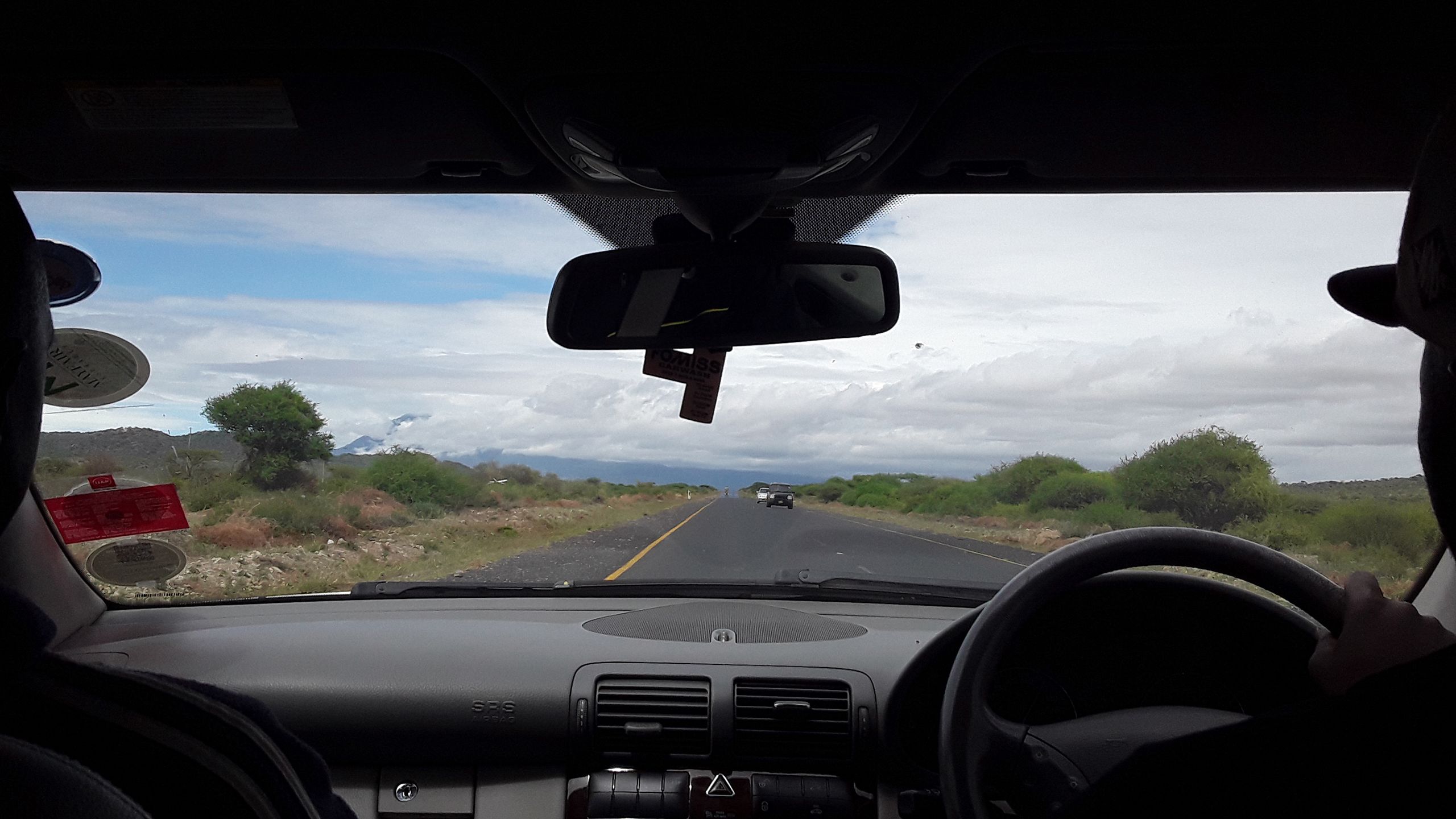 At the start of the journey, Mbuthia, our driver, spoke only when giving us instructions and answered our questions in a word or two. He was casually dressed and wore a baseball hat pulled low over his eyes. It would be days before I finally saw his entire face. The inscription on the strap at the back of his hat read 'Madness'. In a way, that summarised the nine-day journey we were about to embark on.
On May 25 this year, I followed migrants from Nairobi to Johannesburg, South Africa, under cover. Pretending that I was also running away to South Africa, I paid Sh45,000 to a smuggler who operates under the guise of a travel agent.
I wanted to experience what it was like for people taking the 3,850-kilometre road trip across the southern half of the continent in search of a better life. Little did I know what I was in for.
Our journey from Nairobi through Tanzania, Zambia, Zimbabwe and, finally, South Africa, was made possible by the pervasive corruption among rogue law and immigration enforcement officers in these countries.
I had arrived at the offices of Pro-Tours and Safaris at Seldom House, Murang'a Road in Nairobi on a Saturday midmorning to find four other travellers waiting for my arrival. Among them was a mother travelling with her three-year-old son. The kingpin of the human smuggling trade, who is commonly known as Muchina, and two of his employees, were also present.
At about 10.30am we left Seldom House and walked to Park Road with a man only identified as Njoroge, an employee of the smuggler. From there we boarded a matatu to the OTC Bus Stage, where Njoroge booked us into a Namanga-bound van and assured us that someone would be waiting to take us to Johannesburg.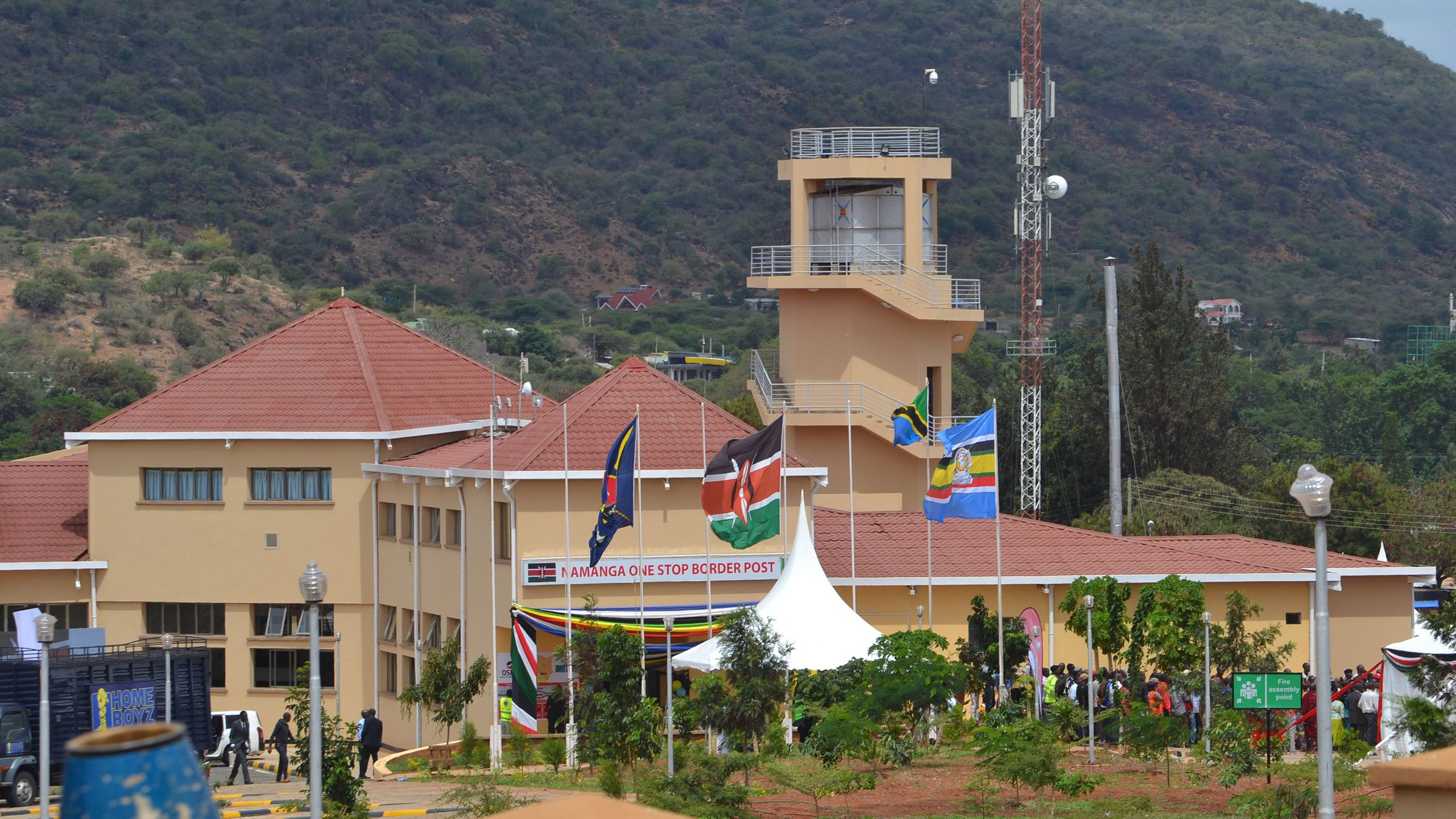 The Namanga border control centre in Kenya.
In Namanga we connected with Mbuthia, our driver down south, who took us to a nearby guest house for the night. Three of us – the mother and her baby, a female traveller, and I – shared a double-bed room to spread the cost and, mostly, for security reasons.
We left Namanga the following day at 10am aboard, to our surprise, a Mercedes-Benz station wagon, which we rode all the way down to Johannesburg. We were expecting to use a minibus.
We had no hassle crossing into Tanzania. Mbuthia had instructed us to walk in pairs and to tell immigration officials that we were going to Zambia to attend a wedding. The journey had started, and boy, weren't we all prepared for it!
In recent years, dozens of Kenyans have been enduring this perilous trip, seeking a better life in South Africa. No one has counted their exact numbers, but many of them take the back-breaking journey of hope and hardship and enter South Africa clandestinely.
Every week, says Mbuthia, a Namanga-based driver who is employed to transport people to South Africa, 10 to 20 people leave Kenya for South Africa. The exodus is hard to measure because of its underground nature, and the Kenyan High Commission in Pretoria says there is no clear picture or data on clandestine movements on land from Kenya to South Africa.
But the number, by our estimates, is significant. Mbuthia, for instance, says he has been ferrying people to South Africa for seven years now.
He told us that the amount of money we had paid for the trip was too little to cover the costs and the risk, indicating that their key business is not smuggling people but contraband across these south and east African countries.
Throughout the trip, our lives were in the hands of the smugglers. We followed their instructions and adhered to their decisions regarding where to sleep, when and where to eat, and what to say to immigration officials and police officers.
We went for long hours without food. On five occasions in Tanzania, Zambia and Zimbabwe the driver stopped by roadside kiosks for us to grab food. We also had to spend three nights in the vehicle during the trip.
Kenyans do not need visas to travel to Tanzania, Zambia and Zimbabwe, and so transit in these countries was smooth as immigration officials did not ask further questions when we said we were members of the same family going to attend a wedding.
In Tanzania, police officers stopped us 22 times. At nearly all these checkpoints, our driver paid a bribe. We covered Tanzania in 19 hours, although we had a six-hour break so that the driver could rest. We stopped beside the highway near Iringa at 10pm and spent the night in the vehicle.
We arrived at the border town of Tunduma in southern Tanzania on the Monday of May 27 at 11am. Here, we spent four days in a little, dirty guest house whose bathroom floor had maggots.
The driver told us that his boss wanted him to wait for three more Kenyans to join us from Nairobi. He explained that the vehicle could not accommodate any more people, but his boss would hear none of it.
His boss wanted the men put in the boot, but the driver refused. Hours turned into nights as we waited for the smugglers in Nairobi to make a decision. We all became worried, wondering whether we had signed up for a border-town holiday. The three men finally arrived from Nairobi but were asked to wait for another vehicle.
We crossed into Zambia on Thursday, May 30 at about 6pm. At the Tanzania-Zambia one-stop border post, we were met by three men who helped us with immigration work. Here we were directed to go to the first counter on the right at the Tanzania side and the first counter from left on the Zambia side because the local agents had made prior arrangements with immigration officials of the two countries.
In Zambia we spent one night in the vehicle, parked in the bush, and another night in a lodge in Lusaka. Unlike in Tanzania, there were not so many checkpoints on the road, and I never saw the driver bribing any official.
From Lusaka, we used the longest route to get to the Zambia-Zimbabwe border. That circuitous route allowed us to avoid the Chirundu Border Post, where Muchina, the chief smuggler, who had flown in from Nairobi, said our documents would likely have been more carefully scrutinised. Instead, at the Kariba Border Post, Mbuthia, the driver, appeared well-known to the immigration officials manning the counters.
We covered Zimbabwe in just 15 hours, despite making a stop to watch the UEFA Champions League final between Liverpool and Tottenham on June 1. Muchina is a Liverpool fan and he said he could not miss the match.
We rolled into a hidden car park at the Zimbabwe side of Beitbridge at 2.10am on Sunday, June 2 and waited for sunrise. And, finally, with the help of a local agent, we crossed into South Africa in the glare of dawn.
The local agent confiscated our passports, explaining that should police officers stop us, they would have no proof that we did not have visas (I had one though.+).
It is common knowledge that bribery is rampant among police officers in many African countries. But in South Africa the police gave corruption a new meaning. This was the most guarded border post of all. There were dozens of soldiers, police and immigration personnel on patrol. It appeared impregnable.
And yet, at about 9am, we casually walked into South Africa using the official channel. I counted 11 police officers manning the gate, but none of them asked us any question. As the local agent, who goes by the name Phanuel, handed out 200-rand bribes, they turned a blind eye.
"We are finally in South Africa!" Rose said as we made our first steps into the promised land. A big smile spread across her face and the other travellers breathed with relief.
"Mummy, there is KFC over there!" the little boy shouted when he noticed the restaurant across the road.
Rose had promised her three-year-old son KFC chicken wings first thing once we arrived in South Africa to soothe the boy after he complained that the journey was taking too long. The boy remembered … and the mum kept the promise.
We walked to the KFC restaurant, which was about 200 metres from the border post, for breakfast. From there we drove for six hours to Johannesburg without encountering any police officers. The final destination was Carlton Centre in downtown Johannesburg where the migrants were picked up by their friends.
Kenyan migrants make this life-threatening journey south in search of better economic opportunities. The World Bank rates South Africa as one of four African countries with an upper-middle-income economy – the others are Mauritius, Botswana and Gabon. Kenya is classified as a lower-middle-income country.
This continuous flow of Kenyans to South Africa speaks to complex policy issues such as lack of employment and wage stagnation, among others. Experts believe that the national government must urgently address such policy questions if Kenya ever hopes to vault into the strata of Africa's upper-income economies.
Economist Tony Watima says when migrants take such risks, they confirm that the country is not creating enough economic opportunities, leaving many desperate.
"Kenya needs to look at the systematic reality that is not creating enough opportunities for its growing population," he says.
Kenya has among the highest youth unemployment rates in the region, according to a 2016 World Bank report. At the time unemployment among Kenya's youth aged 15-24 stood at 17 per cent, compared to six per cent in both Uganda and Tanzania.
Last year, 78,400 new jobs were created in the formal sector, less than the number of students that graduated from public and private universities in 2016, which the Commission for University Education put at 88,773.
These new jobs were also a six-year low and a 42 per cent drop from the 134,200 created in 2013, according to the Economic Survey of 2019.
In its most recent economic update on Kenya, the World Bank recommended policy reforms to help transform the agriculture sector to reduce poverty and increase jobs. But the wheels of change turn slowly, while the wheels of Mbuthia's Benz turn like crazy.
.
.
(ps: Mbuthia =
@Electronics4u
)