Kenya's first president,
Jomo Kenyatta
is famous for his fight for liberation as well as authoring several books, including the famous
'Facing Mount Kenya'
.
However,
Bildad Kaggia
in his book
The struggle of Freedom and Justice
disclosed otherwise.
Kagia mentioned that one day Kenyatta received a copy of
Facing Mount Kenya,
a book that he had supposedly written.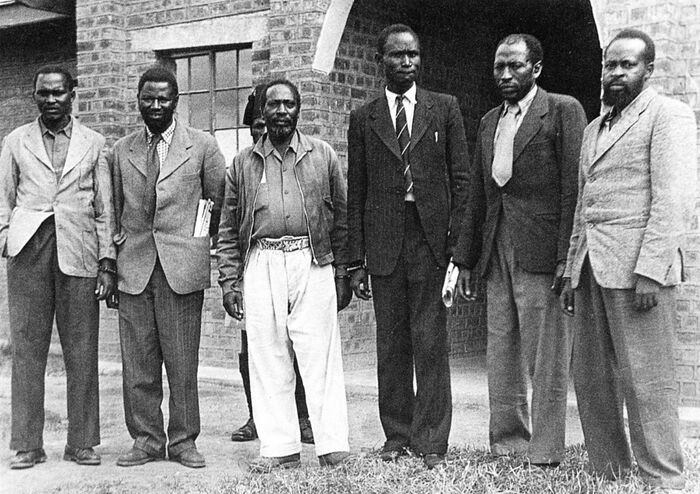 Kapenguria Six in front of the courtroom. Left to right: Paul Ngei, Fred Kubai, Jomo Kenyatta, Achieng' Oneko, Kung'u Karumba, and Bildad Kaggia.
However, on receiving the book, Kenyatta disclosed he had never read the book, to the surprise of
General China
and
Paul Ngei.
The three silently knew that the book was written by a British lady but were in shock when Kenyatta openly let the cat out of the bag, by admitting he had never read the book.
Later, on the realization of his accidental revelation, he became furious claiming that he definitely read the book while he was writing it.
From then henceforth, Kenyatta was never comfortable when Kagia brought up the subject of authorship of the book.
"Kenyatta would always get very annoyed when we raised the issue of authorship of
Facing Mount Kenya
and how a person with his writing skills could have written this book," Kaggia narrated.
Frequent arguments between Ngei and Jomo Kenyatta would regularly end with Ngei reminding him that he had been merely a farm laborer in England as opposed to what Jomo had wanted them to believe.
Squabbles between the two resulted in Kenyatta and
Waruhiu Itote
snitching to the District Officer (DO) that Ngei was teaching politics to the Turkana Askaris.
Ngei ended up paying for his sins by spending four weeks in a small isolated cell in prison.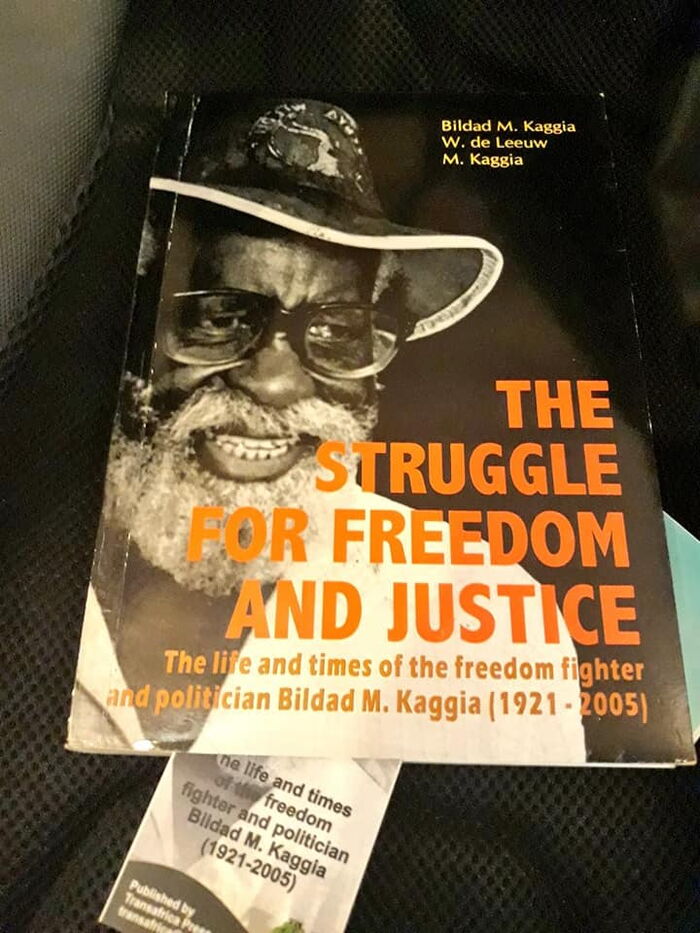 Bildad Kagia's book The struggle of Freedom and Justice