How much is that in shillings?: Letsee..
533 *
100.7694
= Kes 53,710,090,200.00. That is a LOT of money.
Mystery Mega Millions winner claims $533M jackpot: 'It's life-changing money'
Apr 13, 2018, 12:49 PM ET
Richard Wahl rarely plays
Mega Millions
-- in fact, he's only ever bought a ticket twice in his life, he said.
But that second time, the New Jersey resident hit the jackpot.
Wahl, 47, scored the $533 million Mega Millions prize with a sole ticket he said he decided to buy, alongside a diet Coke, with the $22 he had in his wallet while stopping at a Lukoil gas station in Riverdale, New Jersey, on March 29. The colossal jackpot is the fourth largest in the game's history, and the largest single jackpot-winning ticket ever sold in New Jersey.
As Wahl checked his ticket during the Mega Millions drawing on March 30, he saw that the first five "easy pick" numbers matched the ones drawn and he was elated. But then he remembered there's a sixth number, the gold Mega Ball, for which a 1 was drawn.
That number matched, too.
"I went over and looked at that one," Wahl told reporters Friday, before pausing briefly as tears welled up in his eyes. "I can tell you, it didn't sink in. It was truly amazing."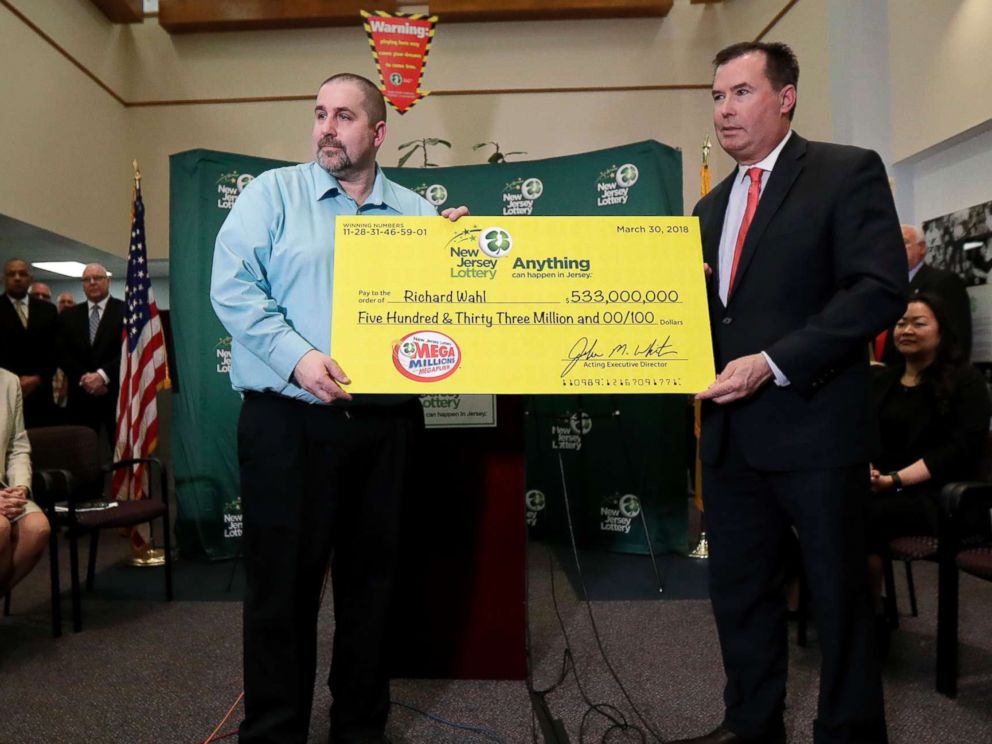 http://abcnews.go.com/US/mystery-mega-millions-winner-claims-533m-jackpot-life/story?id=54441139
Last edited: