Amazon's New Car Show Has a Rumored Budget of $250m
3,961
Gary Cutlack - Gizmodo UK
Filed to:
TV
8/07/15 7:00am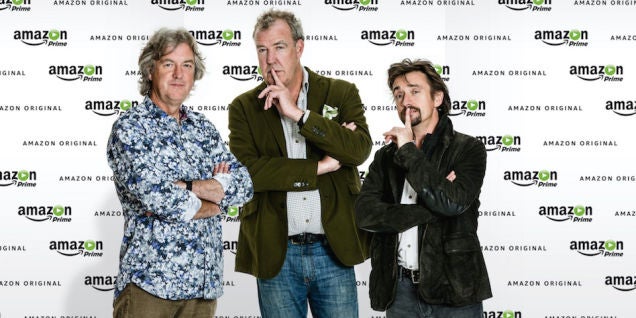 Rumours surrounding the
Top Gear
rival being assembled by Amazon suggest it may end up being one of the most expensive TV shows in history, with an apparent budget of $250m being handed to the production team to make 36 episodes.
The news comes via an interview producer Andy Wilman gave to Broadcast, a trade magazine for those working in TV. And those working in TV will be rather envious of Wilman, Clarkson, May and Hammond today, after he suggested that a virtually unlimited budget to blow as they see fit was one of the key reasons the
Top Gear
team chose Amazon as their new home.
There was also the issue of creative interference, with Amazon's comparative lack of red tape when compared with the BBC also a reason for the switch. Wilman told the magazine: "We love the people down at ITV, but we couldn't do it. Everyone we have talked to has told us: 'They [Amazon] leave you alone to make your show'. That's a big one for us — we don't like interference, we don't need to be policed."
Which sounds like the show will be pulled off the air by Ofcom after a fortnight of unfettered swearing and racism, because... they do need to be policed. They need a sensible middle-aged lady with a clipboard standing beside them at all times telling them what is and isn't OK to say out loud.
http://gizmodo.com/amazons-new-car-show-has-a-rumored-budget-of-250m-1722659047