For the Man u fans and football lovers in general....Do you agree? Im a blue supporter and I kinda agree. Mourinho's game is not suited for traditional big clubs like Manchester United!!
http://www.goal.com/en-gb/news/how-...-he-didnt-suit-man/1diet1j7b17l81wdg70vdd063j
How Mourinho's Madrid bus-parking showed he didn't suit Man Utd's culture
Ben Hayward
17:00 SHARE 22 COMMENTS
Gonzalo Arroyo Moreno
There were warning signs from the Portuguese's tumultuous spell in Spain and the reality is that he is not suited to a club that aims to win in style
Manchester United had their doubts about Jose Mourinho from the start. Club legend Sir Bobby Charlton said in 2012 that the Portuguese would not be the right fit at Old Trafford due to his behaviour, while he also claimed that Sir Alex Ferguson was not much of a fan.
Back then, Ferguson was still in charge and Mourinho's name was being linked – along with then Barcelona boss Pep Guardiola – as a possible successor to the ultra-successful Scottish manager.
But United did not want him. Mourinho was seen as too controversial and the three-time European champions were keen to avoid the type of conflicts and controversy the Portuguese coach has courted wherever he has worked.
RELATED
At that point, Mourinho was working at Real Madrid and after he had poked Barca's assistant coach Tito Vilanova in the eye during an ill-tempered Clasico clash at Camp Nou in 2011, Charlton said: "A United manager wouldn't do that."
He went on to add: "Mourinho is a really good coach but that's as far as I would go really. He pontificates too much for my liking. He's a good manager, though." And when it was put to him that Ferguson was an admirer, he said: "He doesn't like him too much, though."
After the disappointing reigns of both David Moyes and Louis van Gaal, however, United found themselves in need of a top manager. Mourinho was available and desperate for the job and, with Guardiola having agreed to join Manchester City and Mauricio Pochettino settled at Spurs, they bit the bullet and appointed the Portuguese in 2016.
Nevertheless, their initial reservations about his behaviour were justified, while there were also concerns that his style of football was not in keeping with United's proud and deep-rooted traditions as an exciting and attacking outfit.
Tuesday's night Champions League elimination at the hands of Sevilla brought both of those fears to the fore. United were dismally defensive over the two legs and particularly at Old Trafford against a side that had conceded five goals in four separate league matches this season – at home to Betis and Atletico; away to Eibar and Real Madrid – and only sprang to life at 2-0 down. And by then, of course, they needed to score three times.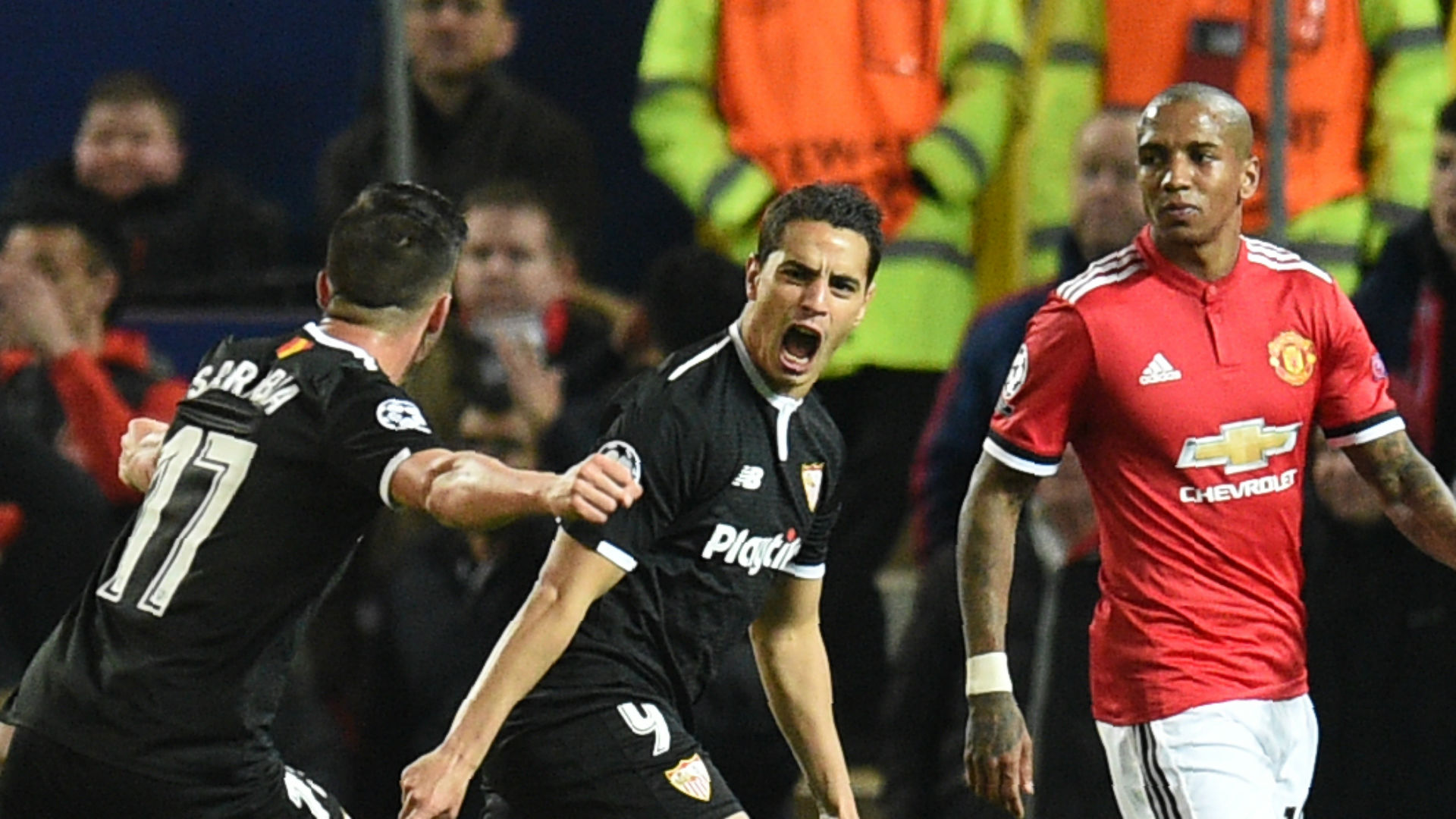 They managed only one and crashed out of the competition, which was bad enough. But Mourinho made matters much worse after the game. "It's not the end of the world," he said. "I sit in this chair twice in the Champions League and I knocked out Man Utd at home, at Old Trafford.
"I sit in this chair with Porto - Man Utd out. I sit in this chair with Real Madrid - Man Utd out. So I don't think it's something new for the club."
Quite what he attempted to achieve with those words is unclear, but it was hardly the time to blow his own trumpet over an albeit impressive record in the Champions League – and even less so as it came across as a slight at the expense of his current club.
Mourinho, of course, is a two-time Champions League winner. However, his triumphs in the competition came with Porto (in 2004) and Inter (in 2010), two clubs where attacking football is not necessarily a prerequisite for the job.
Porto, in European terms at least, were a small side punching above their weight in Mourinho's reign. And Inter were a club desperate for success on the continent, having failed to claim the European Cup since 1965 and lived very much in the shadows of their fierce rivals AC Milan prior to the Portuguese's arrival.
And Chelsea, though previously renowned for some stylish football throughout the years, were not really established as a European giant until the multi-million investment of current owner Roman Abramovich in 2003 and the arrival of the Portuguese coach the following year.
Culturally, Mourinho was suited to those teams while working there. However, he is not the right fit for bigger clubs like Real Madrid or Manchester United, where success is expected and demanded, just not at the expense of style and swashbuckling football.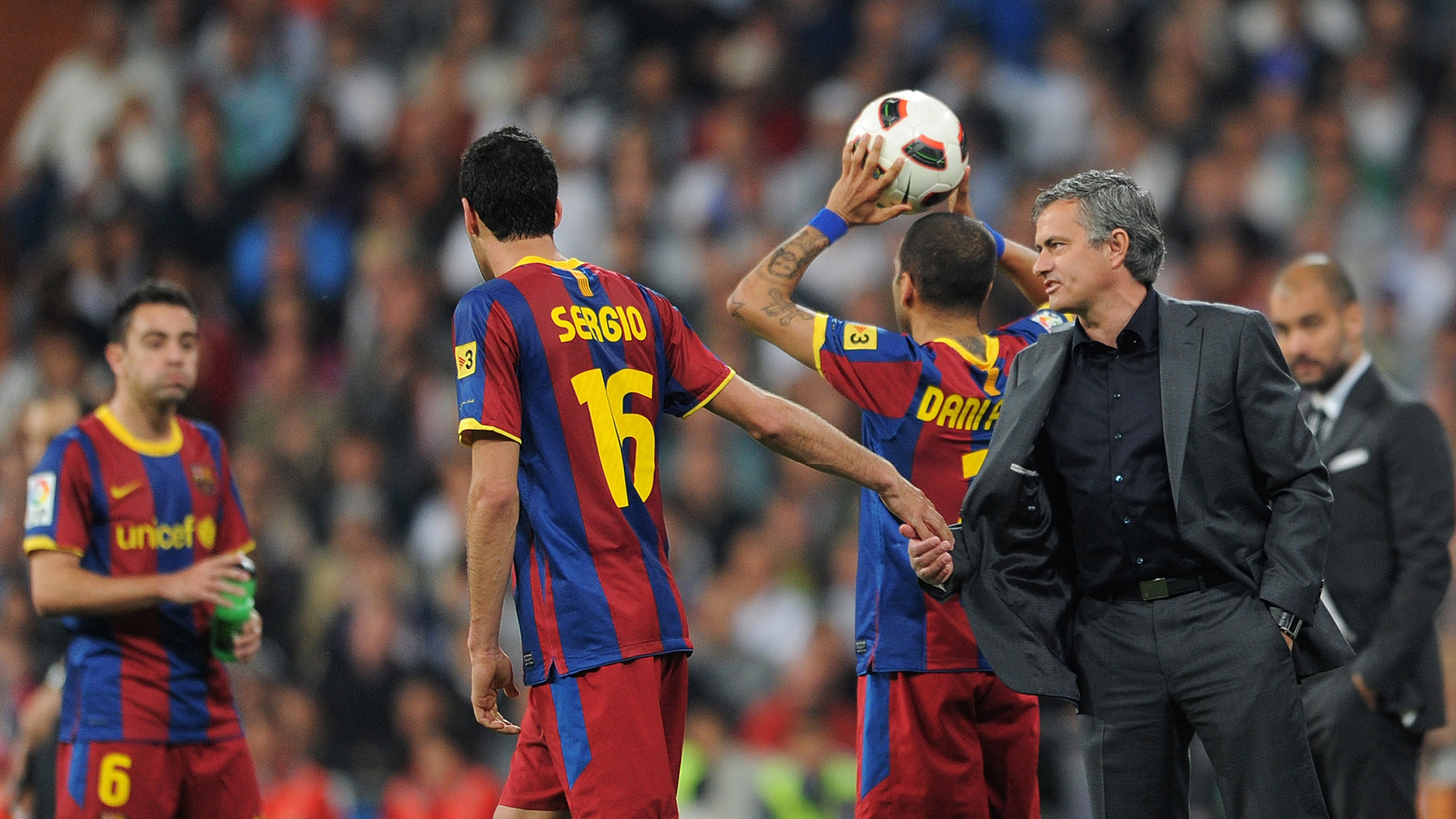 While at Real, Mourinho made constant excuses when his team did not win, blaming press, players, officials or anything else he could think of. Such a stance did not really wash at the world's richest and most powerful club, however, and at Old Trafford, something similar is now happening.
It is his approach to football itself that is the reason why he will really never be right for such clubs, though. Mourinho, who was turned down by Barca for that very reason on the advice of Johan Cuyff in 2008, was perhaps at least somewhat aware of that and after opting for a more adventurous gameplan in his first Clasico clash and seeing his side brutally beaten by Pep Guardiola's great team in a 5-0 loss at Camp Nou, he reverted to type.
In the teams' next meetings, Mourinho played with a three-man defensive midfield which was nicknamed "trivote" (triple pivot) by the Spanish press. It worked in a 1-1 draw in La Liga and again as Madrid beat Barca 1-0 in extra time to win the Copa del Rey, but failed in the Champions League as Pepe was sent off and Guardiola's side won 2-0 at the Santiago Bernabeu in the sides' semi-final first leg.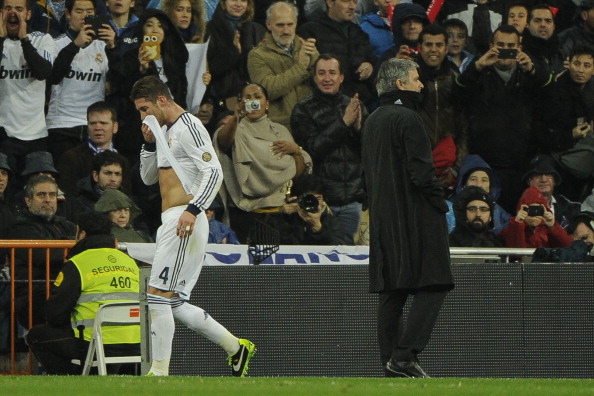 Madrid, nine-time winners of the European Cup at that point, were playing at home, yet they had ceded more than 70 per cent of the possession to their rivals. And that was the norm with Mourinho – even when his teams had 11 men on the pitch.
The fans were not happy with that negative approach and neither were the Real Madrid squad. "I don't like playing like that," Cristiano Ronaldo admitted afterwards. "But I have to adapt." He and everyone else.
There is no doubt that Mourinho made Madrid more competitive and the highlight of his reign was winning La Liga with a record 100 points in his second season. However, he also divided the fanbase and fell out with key players including Ronaldo and Sergio Ramos, while he claimed only three trophies and fell short in the Champions League.
After another Clasico loss to Barca in the Copa del Rey, he gave Pepe and Ramos a dressing down for switching markers at a corner which led to a goal, but the current club captain hit back. "They were using (basketball-style) blocks and we decided to change," he told his coach in training.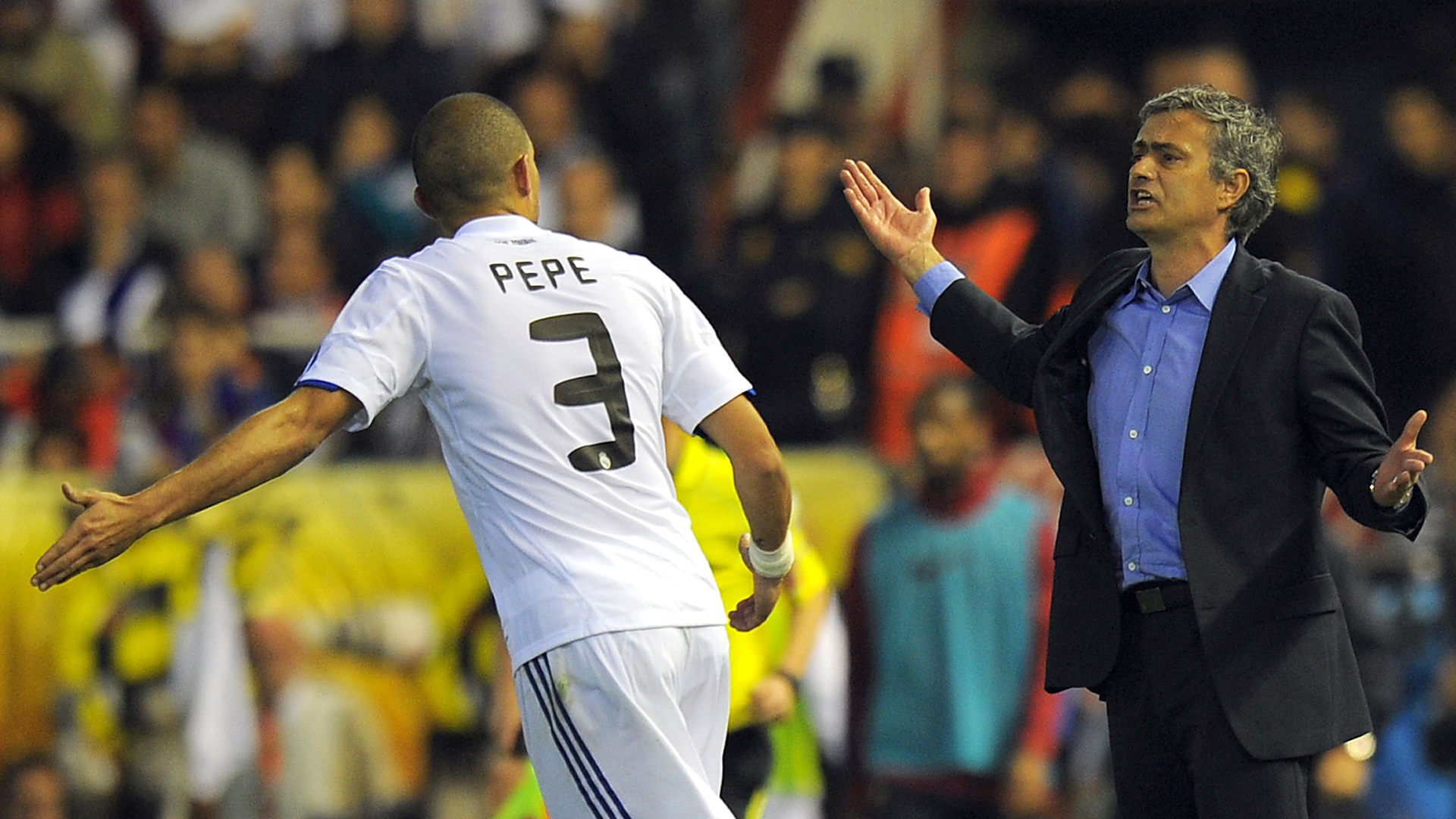 "Oh, so you think you are a coach now?" Mourinho countered, to which Ramos replied: "You have never played at this level, so you wouldn't understand."
Ramos and his team-mates, Cristiano among them, were fed up with the Portuguese's defensive tactics and since his departure, the centre-back has claimed on several occasions that his former boss never really understood the club, nor the dressing room at Real.
At a training session in January 2016, Ramos mocked his team-mates in a passing drill as he was heard on camera to shout: "You're just like Mou's Inter – parking the bus!"
Ultimately, it was such tactics that saw Mourinho's Madrid fall short in the Champions League, losing out to Barcelona, Bayern Munich and Borussia Dortmund in three successive semi-finals in the competition. And it was a similarly conservative approach that cost Manchester United against Sevilla this time as well.
Such a gameplan can still be successful in Europe, as Diego Simeone has shown in taking Atletico Madrid to two finals which the Rojiblancos almost won in 2013-14 and 2015-16, when they narrowly lost to Real on each occasion.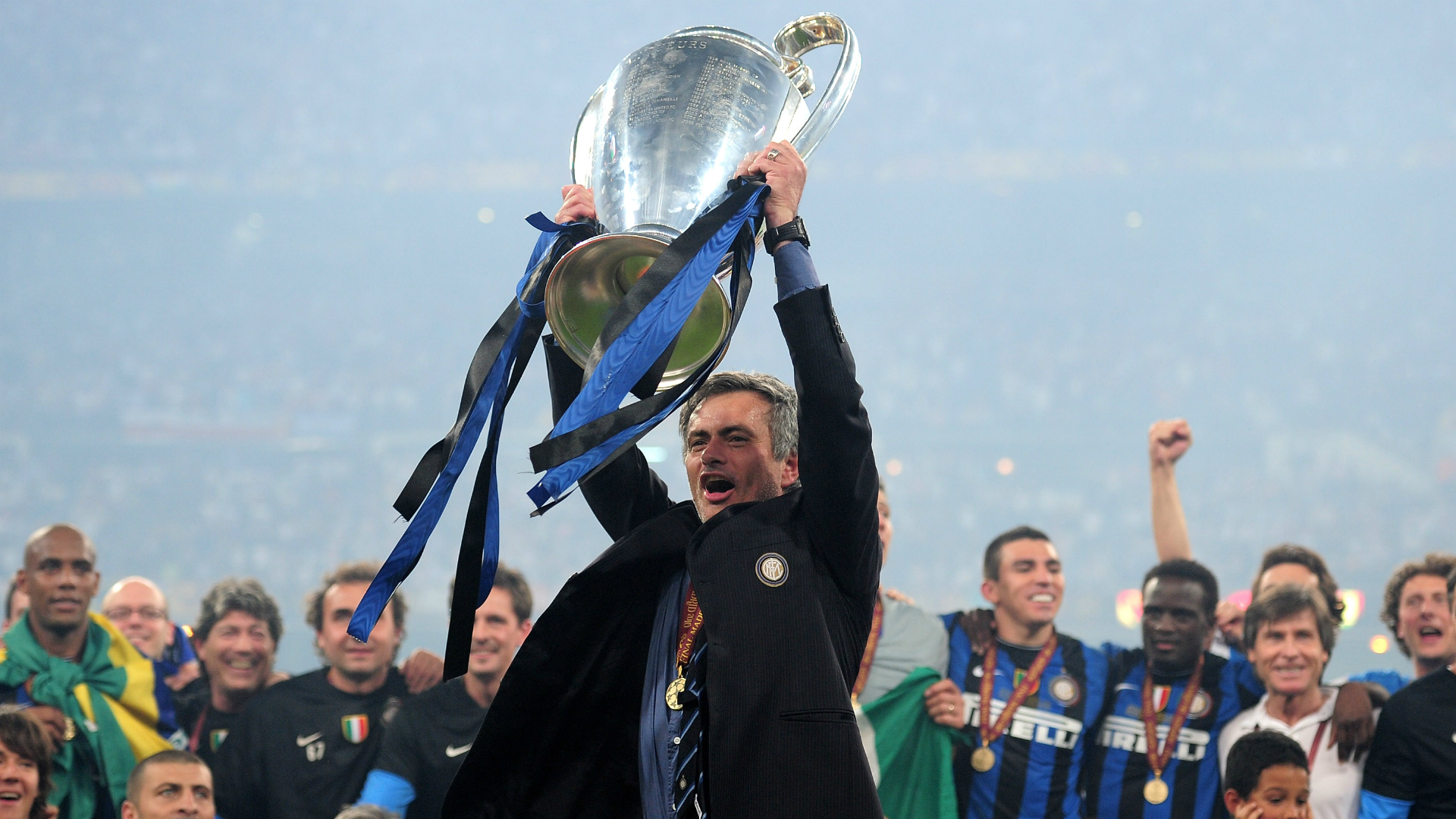 Article continues below
Atleti, however, can be compared to Mourinho's Porto or Inter teams. All are clubs competing with richer rivals and seeking to close the gap with the big boys. But teams do not come much bigger, or wealthier, than Real or United, and while the Portuguese coach has improved his current club as he did Madrid, his style of football is and will always be too negative for such sides.
And when there is a lack of harmony between the players, the staff, the owners and the fans, spectacular success is unlikely to arrive. Mourinho is much more suited to smaller sides and what happened at Real should have shown United that the Portuguese was not the right fit at Old Trafford.
Worse still, his fall from grace in a problematic third campaign at the Santiago Bernabeu may also give some indication as to what now lies ahead at Old Trafford next term.