A pilot was arrested by the
Directorate of Criminal Investigations
(DCI) officers after he was found to have been operating aircrafts without the requisite professional documentations. The incident which took place at
Wilson Airport
was said to have been a shocker to military officials who identified the pilots document to be fake prompting them to do a thorough background search.
According to K24 digital news media outlet,
Ahmad Nassir Derie
is said to have been exposed despite having successfully operated aircrafts since 2007 while carrying senior officials from Kenya and Somalia and vice-versa. The forged certificates were presented to a military Major and a Sergeant at the Wilson Airport military anchor who noticed something a miss.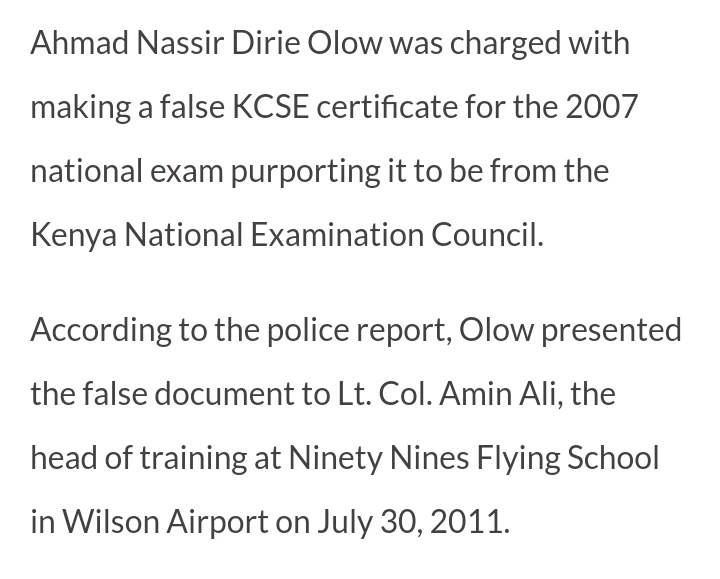 The Fake pilot on noticing that he had been identified as a quack, he tried to escape from the office but was tackled down by security officers guarding the airport.
DCI
were called to the scene to effect the arrest and investigate the authenticity of the document in the possession of the culprit.